Marketing > Clothing
Paisley "D" Wear
Through the unique lines of apparel, Paisley Dinosaur is capable of targeting many age markets.
Paisley "D" Wear for Infants and Toddlers will be designed to be adored! Each character's own distinctive personality will set the style for the children's clothing.
Bow Wear!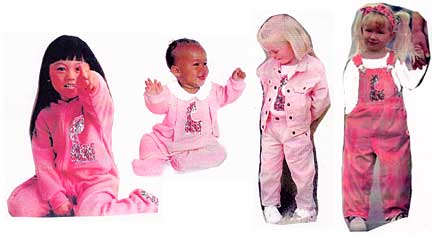 Paisley Bow wears lots of bows! Each Bow will be carefully packed in a little Paisley "D" collectors box.
Patriotic Wear!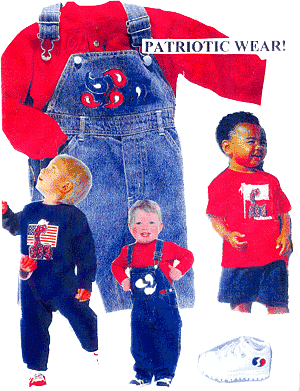 Paisley Edelweiss will be known for her distinctive Austrian dresses and flowered berets inspired by her yodeling and Austrian folk songs. Her music will also be available on cassettes and compact disk.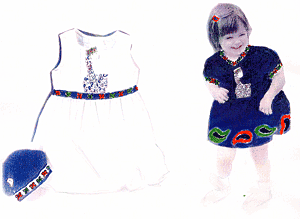 | | |
| --- | --- |
| | Paisley Papillion will have his distinctive French beret. A wide variety of children's art supplies will also bear his name and logo. |
Our children's tennis shoes will be a solid color with Paisley markings. The dinosaur itself will be designed on the sole, leaving a delightful imprint on sand or dirt!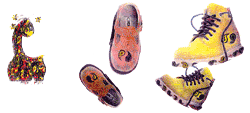 Paisley Daisy's talent is gardening. Her line will include gardening shoes, hiking boots, child-safe gardening tools and sand pails. She is also known for the daisies she wears on her head. There will be a wide variety of Paisley Daisy hair clips for little girls' hair.

Paisley Papillion Footwear

Patriotic footwear

Paisley Bow Footwear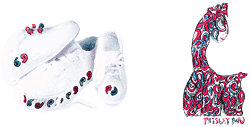 Patriotic Paisley will sport the distinctive colors of the United States Flag and participate in the All-American sport of Baseball. The children will be wearing Patriotic baseball caps and adorable 'Paisley' tennis shoes. Miniature Patriotic Flags will also be available.